AUTHENTIC
MEXICAN
CUISINE
Welcome to Mr. Tequila's Cantina & Grill
Where every day is like pulling up a chair to a family fiesta! We're a family owned and operated Mexican restaurant in Fletcher Place, just one block from Indianapolis' historic Fountain Square neighborhood.
MR. TEQUILA'S CANTINA & GRILL
The dream is simple: To provide fresh, authentic Mexican specialties alongside a diverse list of tequilas, margaritas, cervezas and specialty cocktails in a vibrant and friendly atmosphere.
Mr. Tequila's provides the perfect place to meet up with friends for some tequila flights or to bring the whole family for a traditional Mexican meal. Hermanos Mecatl grew up in Puebla, Mexico, a city well-known for its cuisine and signature dishes like Mole Poblano, named after the city itself.
Opening Mr. Tequila's Cantina & Grill is the realization of Sergio and Martin's desire to share this passion for good food and good drink. They bring with them more than 20 years of experience in the restaurant industry and are excited to be a part of the downtown Indianapolis community. Stop by and pull up a chair. We'd love to see you!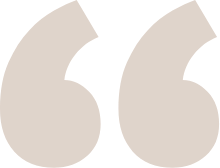 What more could you ask for from a restaurant? Great food, great atmosphere and an amazing staff. Job well done.
Good atmosphere relax and chill just a good place have some food and drinks
The food is great. I highly suggest going on Saturday between 6pm-9pm since they have a singer doing live music. She is amazing and takes requests.
Food is amazing! The salsa is the best I've ever had! Carlos was our server and he was uber good! The food was so, so good. We will definitely be back!
Vida Mezcal, Agave Syrup, Orange Bitters, Homemade Mole Bitters and Chocolate Bitters served on the rocks. 
SUPER UNIQUE! This is one of the most popular drinks in Mexico. Corralejo Reposado Tequila, Fresh Lime Juice, Orange Liqueur, Grapefruit Juice, Orange Juice, and Mexican Grapefruit Soda. 
VERY AUTHENTIC AND SMOKY! Maestro Dobel Humito, Fresh Lime Juice, Blackberry Syrup, Cointreau and Club Soda.
A truly classic drink from Puebla Mexico. This cocktail is made with Ancho Reyes Chili Liqueur, Tequila infused Pineapple, Fresh Pineapple Juice, and Chili Lime bitters. 
Bursting hot lava rock filled with grilled skirt steak, chicken, shrimp, chorizo, ranchera salsa, cactus, onion, queso mexicano. served with black beans, lettuce, guacamole and corn or flour tortillas
Sangre de Vida are excellent tequilas and mezcal with a skull design that represents Mexico. It offers a perfect balance between its delicious and smooth flavors. really enjoyable….
Try our fresh hand-made guacamole dip with avocado, tomato, onion, cilantro, jalapeños, lime and salt
Feel at home with our wide variety of authentic mexican dishes